Our first ever fantasy football league is now… LIVE
There are so many fantastic players in the Premier League this season to choose from, who will you be picking?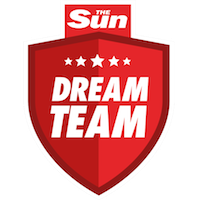 Why Dream Team? The simple answer is Variation of Modes and they have some excellent prizes… Cash Money!
The Season
The Weekender
Draft Mode
Only a few days to go!
Calling all Manchester United Fantasy Football fans, we welcome and encourage you to join and compete against not only the UTDST authors but also many of our opinionated, knowledgeable and dedicated MUFC fans.

Get your team in now and don't forget to invite and share with your fellow friends and fans. We would love to see this years winners of the full season and weekender competitions going to the best fans in the world… United! United! United! United!

Joining is easy, simply click on join here image below and follow the on screen instructions. At present the app is not working, but should be sorted out soon, so please do use the browser version for the time being.