One belief that many United fans cherish is that Manchester United is the biggest and best football club in the world. It is a line often spouted by United players upon joining the club or when they are reflecting back on their time as a Red Devil. However, due to United's recent results, or lack thereof, this notion is under attack by both those outside the fanbase as well as some inside it. Some point to our difficulties on and off the pitch as the definitive evidence that we have truly fallen off and that the claim to be the world's biggest club is nothing more than a figment of imagination.
"Manchester United is the biggest club in the world and is clearly determined to get back to the top."

Radamel Falcao
There are many ways one could measure how big a club is. Some would say that the best way to measure it is through the number of major trophies won. Others would put money over anything and want to look at footballing revenue generated. Some people would claim that a team's social media following is the best indicator of the support that they have. Yet, others still would disagree and say that it is jersey sales or even the strength of player a club is able to attract which determines the club's size.
If United was judged solely on the caliber of player they can attract, then this summer has been a damning indictment. United appeared to be all in on the blockbuster signing of Matthijas De Ligt at the start of the summer transfer window. However, according to reports, United's best offer was just not appealing to the young defender. De Ligt has seemingly rejected United for the likes of Juventus, PSG, and Barcelona. United's offer had matched or exceeded all three of these rivals' initial offers, but De Ligt still chose to look elsewhere. If the sole criteria of being the biggest club is having the best draw with potential players, United cannot claim to be the world's biggest.
"I do not believe there is anyone who could say 'no' to Manchester United."

Zlatan
Some fans would argue that their team is the biggest in the world because they have the most major trophies. However, you surely must be a fan of a Spanish or German team to say this. Barcelona and Real Madrid had 92 and 90 major trophies each (before the start of last season) and Bayern Munich was in a distant third with 70. Good news for United is that we are fourth on this list at 66 major honors. Manchester United is nearly 30 trophies off of the leader but they have tallied 66 trophies in a very competitive English footballing culture.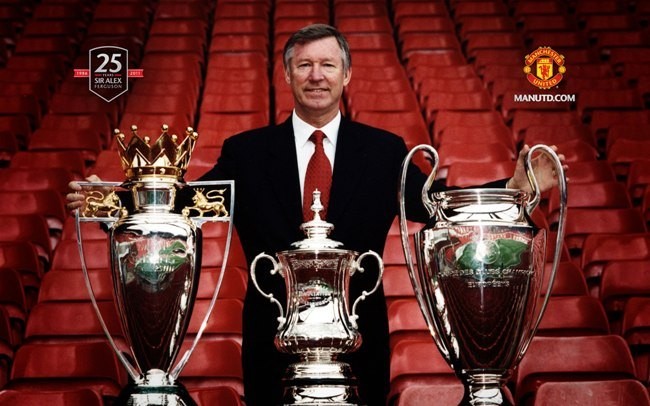 When looking purely at revenue, United fans have to be very pleased. From 2016-2018, Manchester United have had the most revenue of any club in the world. Over the three-year span, United have had nearly € 1.9 billion in revenue, about € 15 million more than their closest competitor, Real Madrid. This is fantastic news for the club, especially since it is one of a few clubs that is publicly traded on the New York Stock Exchange, so stockholders will be happy. However, early projections have Real Madrid and Barcelona edging out Manchester United for revenue in 2019 so it looks like these bragging rights may soon be gone for United fans.
One way to attempt to quantify the strength of a team's fanbase is through looking at its social media following. Once again, the Red Devils are duking it out with Spanish foes Real Madrid and Barcelona. This time it is the two Spanish clubs that lead the way. Real Madrid have over 242 million followers across all social media platforms, and Barcelona are nipping at their heels at 240 million. United are comfortable in their third-place rank, nearly 50 million more followers than their closes rival Chelsea. However, United's total of 137 million followers is well off the pace set by the Spanish clubs making it difficult for Reds to point to this metric as a sign of their global dominance.
One final approach to determining the largest club in the world is simply to examine the reported global fanbases. This is where Manchester United shine brightest. The top three is consistent with United being joined by both Barcelona and Real Madrid, however, the Red Devils truly set the pace in this metric. Manchester United claim 650 million fans across the world, meaning about 1 in 12 people worldwide is a United supporter. Madrid have the next closest fanbase at a measly 450 million supporters followed by Barcelona with about 100 million fewer than their Spanish rivals.
The question of which club is the biggest is complicated and contentious. Manchester United certainly fall behind the pace in some categories. I, however, believe that the power of a club comes from its fanbase and United certainly does not lack there. We fans have made this club gargantuan, and now it is time for the club to perform at the standard us fans deserve.